The goal of this project was to recreate an image as a mosaic of other images. I wanted to achieve this with a low number of tiles and not simply use images as pixels based on their colors.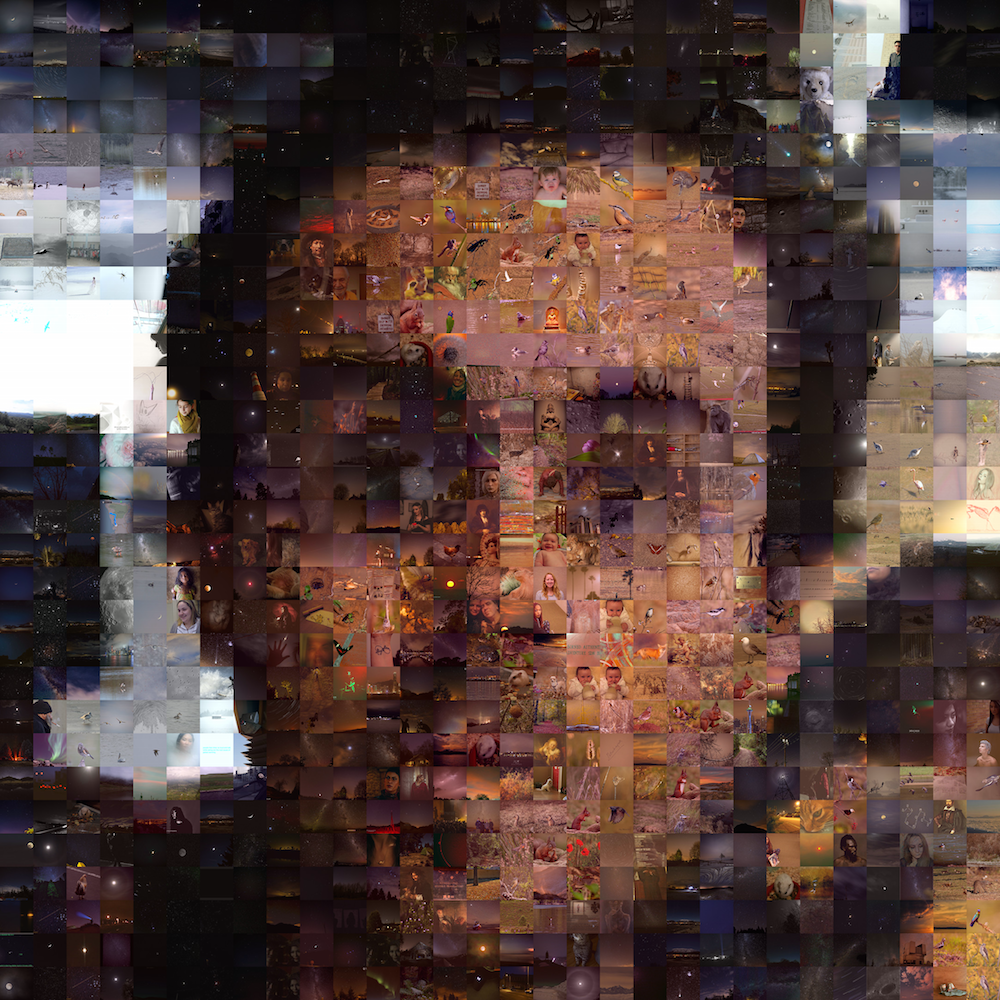 Mistakes
The biggest mistake I made was to vastly underestimate the difficulty of the problem. I thought I could get good results by tuning my early histogram grid implementation and floundered. I have seen many other attempts at this project but yet to see any that produce good results.
Path to Failure
Played with Perceptual Hashes (then read about how they work and abandoned this path).
Moved to Grid of Histograms: Divide source and input images into grids and generate / compare Histograms.
Switched from HSV to LAB / LUV color spaces for a more human perception of color.
Switched from Instagram to Flickr for source images(Insta is filled with images of text).
Experimented with different histogram comparison methods (Chi-Square, Bhattacharyya, etc).
Optimised algorithm for a shorter iteration loop (this was successful).
Researched our perception of shapes, switched to basic shape (still factor in color) approach.
Performance mandated hybrid approch: first pass histogram grid, second pass with feature detection, finally adjust image contrast / brightness.
Failure.
Next Time
Quantify success early: manually create mosaic based on small input set and diff with algorithms results to calculate how successful each run was.
Search inside each possible image for good matches / try different rotations of source images.
More processing power (cluster).
Focus on shapes and start in greyscale space.
Use bag of words model.
Use weighted multiple factors (histograms, FLANN, Feature Detection, shapes, etc).
Write it in C++: Other language bindings are great but the stack traces force you into C/C++ anyway.